Useful information for settle your games and services in Iran
With nearly 80 million people in Iran you can imagine there is a huge internet audience waiting to be pounced upon.
Iran's gaming market in detail​
Unfortunately, the Iranian game market doesn't have a lot of useful insights for people in other Middle East countries and this is largely due to incorrect information coming out about an already foggy market.
In this article we are going to cover some basic and exact information on demographics, politics and cultural context of Iran, as well as brief descriptions of the media, entertainment, telecoms and internet sectors.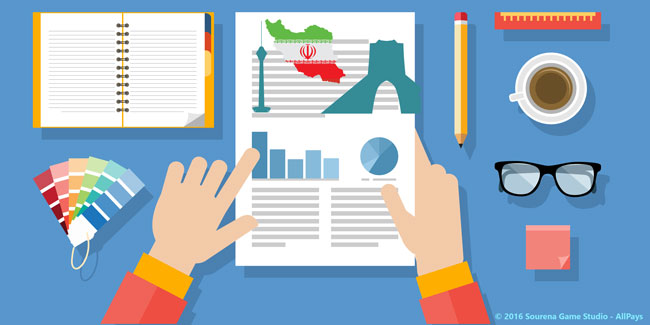 One of the main reasons is the lack of reliable data collection centers in Iran. Alongside this, western data gathering centers, with their lack of direct access to reliable data sources, often estimate the statistics incorrectly. For example, Newzoo a global market research and predictive analytics firm with a primary focus on games, normally provides 100 percent correct revenue projections for various countries but for Iran, the percentage of information correctness would be around 60-70 percent. As a result, we decided to collect all data mentioned in this article from accurate resources to have a better picture of Iran market, for instance for gaming part we used DIREC.
Digital games research center (DIREC), as a spin-off company of Iran Computer Games Foundation, was founded in 2015 in order to make room for research cores consisting of graduates of the best national universities as well as specialists and experts in various areas related to digital games industry. It's ever since been taking steps towards advancing its research goals mainly focusing on marketing, communication, psychology and sociology by defining multiple research projects on behavioral studies and market research.
The population of Islamic republic of Iran: 84,784,657

million up to now
Average annual growth rate: 29%
Female population: 41,787,662
Male population: 42,996,996
20,141,525 young people under 15 years old ( 10,329,073 males / 9,812,452 females)
59,396,357 persons between 15 and 64 years old ( 30,188,424 males / 29,207,933 females)
4,193,255 persons above 64 years old ( 1,983,591 males / 2,209,665 females)
Internet penetration statistics
According to Iran's Ministry of Communication & Information Technology, the internet penetration rate is 85 percent.
When it comes to how Iranian internet users access the web, the primary tool is their mobile phones. Second to this is ADSL (asymmetric digital subscriber line), internet through your land line.
This statistic shows the mobile 4G network penetration rate has reached to 95 percent, this means that just over 70 million Iranians use mobile phones to access the internet.
According to the latest report, Iran has 35 percent gamers.

20% use PC.

22% use Console.

92% use mobile phones.

The average age of gamers is 22 years old.
Favorite genres in mobile devices:
Strategic
Racing
Runner
Sport
Arcade
Adventure
Puzzle
30% of whole gamers pay for digital games on digital stores.
Mobile and online client games markets, have a good chance at appropriate game revenue and copyright because most of them are F2P (free-to-play). For example, more than 5.5 million people play 'Clash of Clans' in Iran, despite the fact that the game's developer, Supercell, doesn't have a representative in Iran.
Most popular free to play games in Iran:
PES
Clash of clans
FIFA
Call of duty
PUBG
GTA
Travian Legends
The highest rated games on steam in Iran:
Dota2
Counter strike
Call of Duty
Where they buy the games?
Officially, most large foreign online game stores, such as GooglePlay, Appstore, andSteam are not available in Iran. Or local payment system is not available for Iranian users.
Some gamers more au fait with the net like to use VPNs (virtual private networks) in order to access international game stores, despite the fact that the number of Iranian equivalents has grown massively in the last few years.
As a result, Iran is one of the few countries where there are domestic equivalents to the international market leaders. There are about 10 online stores in Iran but the four most popular are Cafebazzar, Plazza, Myket, and Iranapps.
Regarding Digital Game Distribution and Free to Play Online Game Services for online games in Iran, one of the most popular stores and platforms is "Sargarme.com". The Sargarme Network mainly functions as an online store for PC and Mobile games, but comes with an entire digital entertainment package. This includes daily reviews of movies, new gadget reviews, let's play videos, gaming news, player support, community forums, massive social media presence and large events.
Most of the revenue of the mentioned network is made through in-app purchases.
So when it comes to the money that is often time where foreign game producer companies hit a brick wall with Iran. They need to find a simple and efficient way to process payments in Iran. This is difficult. Due to Sanctions, Iran has faced problems when connecting to the global financial network. Most people inside the country have no access to MasterCard, Visa cards, or the PayPal system at all. Rather, the unique method for payment is a local payment system called Shetab.
The Shetab (Interbank Information Transfer Network) is an electronic banking

clearance and automated payments system used by all card issuing banks in Iran. This totals around 300 million debit cards, connected to the Shetab; building up a uniform card payment network where all issued cards are accepted in all acquiring terminals. Approximately, each person in Iran has three or four debit cards – credit cards are not so popular.
The online payment portal used on all Iranian sites is Shaparak

. It means every person who has a debit card from any bank could pay online.
When it comes to the online transaction, foreign companies face problems in adopting online payment system because it needs to get an approval from the Ministry of Industry.

There is a procedure

for being officially recognized by the government in order to become a part of Iran online transaction system; usually it takes at least 60 days to be done.
You should put this logo on your site after being registered in Enamad.ir

system. Also this logo known as

trust logo

.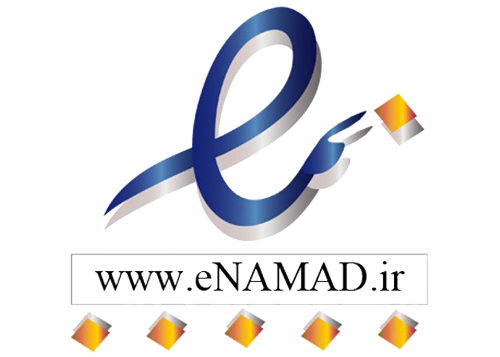 If you want to get into this market and be successful, you have to be patient.
There are Islamic regulations. This means that all artistic, cultural and entertainment products must obey these regulations. For example, the games which include inappropriate content would not get an approval, censored content often includes information that relates to pornography, anti-security of the country, anti-Islam and certain anti-religious content. Also, women's bodies should be covered at all times (upper body and feet).
"However, in support of IT service developers the government policy is that they do not charge for the online accounts – so currently, no fee for online transactions." (Be informed, this rule applies right now and may change in future)
Coming from outside Iran, what to consider
If you have a PC, Online or mobile game and you want to distribute it via online game stores in Iran, you have to link the product to store's online payment portal, normally each store has a specific API itself so you do not have to waste your time to get the symbol of online payment portal (Enamad.ir).
When it comes to language, most available games are in English. This isn't something that is a problem for expert gamers but our work with Travian Games, and various game developers and publishers, you can see a big difference between localized games and English games – largely because most Iranian players are not English speakers. And below you can see a report from Cafe bazaar for a normal game after localization.
Considering the fact that there are almost 35 million online gamers in Iran, you'd be better to have a plan to add Farsi language to your game. Farsi, also known as Persian language, is the most widely language in south-west of Asia which is spoken primarily in Iran as the official language. Farsi in Iran is written in a variety of the Arabic script called Perso-Arabic, which has some innovations to account for Persian phonological differences.
If you have a PC or mobile game and you want to distribute it via online game stores in Iran, you have to link the product to store's online payment portal. Normally each store has a specific API itself so you do not have to waste your time getting the official stamp of approval from the government (Enamad.ir).
You have to get your game rated with a local rating system called ESRA (a localized version of ESRB [Entertainment Software Rating Board]). This can take two weeks but a local publisher will do it faster. Then, for every foreign game, whether PC or online, you need a distribution license from Ircg.ir and Ebazi.org.
On the payment end, usually these stores would ask 30 percent commission and you will get paid once in a month normally.
Also, currently you have to pay 9 percent VAT (Value Added Tax) on service you get from the store, To reduce the country's dependency on oil incomes, the law on 'Fifth Five-Year Development Plan' has anticipated an annual one percent increase in the VAT rate.
Game Industry in Iran
There are 116 game development teams in Iran, most of them are less than 5 people. They mostly develop mobile games. In terms of development cost, Iran is really one the cheapest places in the world for game development.
Iranian game developers from 2012 have an association for supporting and expanding game industry in Iran, They mostly focus on helping developers to connect to International markets and empower their business inside and outside of Iran.
There are 18 physical game distributors and 11 digital publishers in Iran, as digital platforms growing very fast in Iran, digital publishing becomes more and more popular among Iranians.
More about Iran and Iranians
Advertisement on Iran's national TV: actually there are main reasons that we do not recommend it to do so, first of all, national television has restrict regulation in order to make ad, on the other hand, the cost of an ad spot range is so high, according to data collected by Sourena's research team, an advertisement on Iran's national TV expense is three times more than an ad on popular channels in Europe. Also nowadays the number of overseas Persian-language television channels is increasing on a daily basis; it means Iran's national TV audience is decreasing so commercially it's not reasonable to broadcast an advertisement on it.
The Proper time to launch your game in Iran: Iran is an Islamic country, that's why so many historical and religious events are respectful. Usually, sad occasions affect more days in the year so you have to be noted and avoid launching your product during these days because it could be a huge failure. The Proper time to publish games is the first day of Nowrooz (21 of March), Iranian people are on vacation for 14 days, partying, having fun. In addition to Nowrooz, In Iran, summer vacation lasts 3 months. Schools close in late June and reopen in October. It seems the great opportunity for your product to be launched.
On the contrast, carefully observe Iranian calendar to avoid sad occasions. In fact, Iranian official calendar is solar but religious events follow lunar calendar (Muslim calendar) which includes Ramadan, Moharram, Safar as the saddest months, we suggest you to prevent publishing games or delightful festivals or events during these months because Iranian community would be against it.
Social networks in Iran: Most of the Social Networks and western websites are blocked by the Iranian government, including twitter and Facebook even YouTube. This is why half of the "online Iranians", access those networks via VPN connections. So you couldn't invest on social media advertisement so much, besides using VPN connections will hide Iran's IP address, but there are also a few local Social Networks that are very popular amongst the population such as cloop, facenama which are perfectly suited for Online Marketing campaigns; just like China.
Smart phones are popular among Iranians; an instant messaging app believed to be used by one in four Iranians is set to play a major role. Nowadays the SMS is used only by government organizations to spread the news not by people; the biggest messaging app was Viber which was banned this year , currently Telegram is so popular, telegram allows users to broadcast to unlimited numbers of people on public channels, with a strong emphasis on privacy protection for its users. In Iran, however, which has a tech-savvy young population, with 40 million users in the country. It's made things like sending images and videos much quicker, people routinely use Telegram now to send videos and images, instead of emails. They would not say send me through telegram, instead you hear "Telegram me" more often.
The truth is Iranian people love to write down about their opinions, that will explain a lot about Iranian's blogs which are popular among most visited websites in the country, foremost, Iran is a country with a great history, heritage, fantastic art, poetry, literature and they all have an idea about political, economic, sports events and will talk about them on the internet a lot, based on Wikipedia information, Farsi language is on thirteen rank of producing internet content with 1 percent in total with 90 million population of people who speak Farsi in World. However, it's more than Arab language internet content, despite their population is 365 million. That's why telegram is mostly downloaded for reading news, communicating with friends or sharing jokes.
Let me give a trick about Iranian personality, they are travel lover, they're joking about almost everything and favorite things for them are the ones that make them laugh, so if your product is funny you made the right choice ! Most popular movies/series/games/software is the one which makes people laugh.
Given that most Iranian men are huge fans of soccer and luxury cars, Iranian women just like the women in rest of the world love to go shopping and jewelry.
You would see some of the best advertising networks in Iran as below:
Tapsell, adad for smart phone advertising, Anetwork, Sabavision for websites Advertising.